5 Alumni Stories about the Executive MBA Journey
These personal reflections about different EMBA programmes illuminate the exceptional value of the experience.
Everyone's growth path is unique. Yet, certain aspects appear to be universal across the globe. The following alumni stories reveal some of the most exciting and widely appreciated features of the Executive MBA format.
Read on to discover what makes the EMBA experience a mindful and eye-opening journey for seasoned business professionals.
Getting to know yourself better
Business school alumni often refer to their Executive MBA as a "journey" or an "experience" for a reason. This programme format is intense and packed with learning, but it also opens opportunities to become more aware of your strengths and points for improvement.
"The EMBA had a lot of self-reflection exercises to help you understand what is better for you and what you are good at," highlights Ilya Kolomogorov, 2015 EMBA alumnus from ESMT Berlin (Germany). According to him, self-awareness is essential in the workplace too, which makes reflecting on yourself an even more important skill.
What does this process look like in the EMBA environment? For Mr Kolomogorov, who is currently Head of Technical Excellence and Chief Actuary at Generali Global Corporate & Commercial, structure is the secret ingredient. "It's the concept of going through your feelings and thoughts and writing down certain ideas in a structured manner. Many of us tend to reflect on things that happen. The EMBA gives you the structure and (shows you) how to do that."
Reaching the unreachable career goals
International EMBA alumnus Arno Held found the workplace and team where he belongs during his studies at the University of St.Gallen (Switzerland). While his story is inspiring, it is not unique. The essence of the Executive MBA format enables class participants to absorb new knowledge by simultaneously applying it in practice. This means that stepping up to a new role or finding a new opportunity on the career ladder is almost a natural extension of the EMBA.
"For me, the IEMBA journey was quite honestly life changing," Arno Held says. "The materials and tools that you receive in each week of the course and apply right on the spot or even afterwards in your own practice help me to structure my work and further improve myself and my business to this day."
As Managing Partner at AM Ventures, a venture capital firm in industrial 3D printing, Arno Held credits much of his professional progress to his IEMBA experience and the network he was able to form.
Adapting continuously to a changing world
For Zoe Chan, managing a nongovernmental mental health organisation in Hong Kong during Covid-19 meant an even greater need to learn and grow. She enrolled in the Executive MBA programme at the University of Chicago Booth School of Business (US) to amplify the organisation's impact on underprivileged communities. For Ms Chan and many other leaders, continuing to learn is the best preparation for a world that is experiencing exponential change.
"The pandemic has completely altered our lives and posed unique challenges in the social service sector. I want new tools to help me work on behalf of those who suffer from mental illness, especially during this 'new normal.' I'm hoping to gain some practical skills and new frameworks to help me lead my team through this difficult time," says Ms Chan, who is also a recipient of the Hong Kong Jockey Club Scholarship.
Join the networking cocktail and alumni panel with top international business schools on 3 March 2022.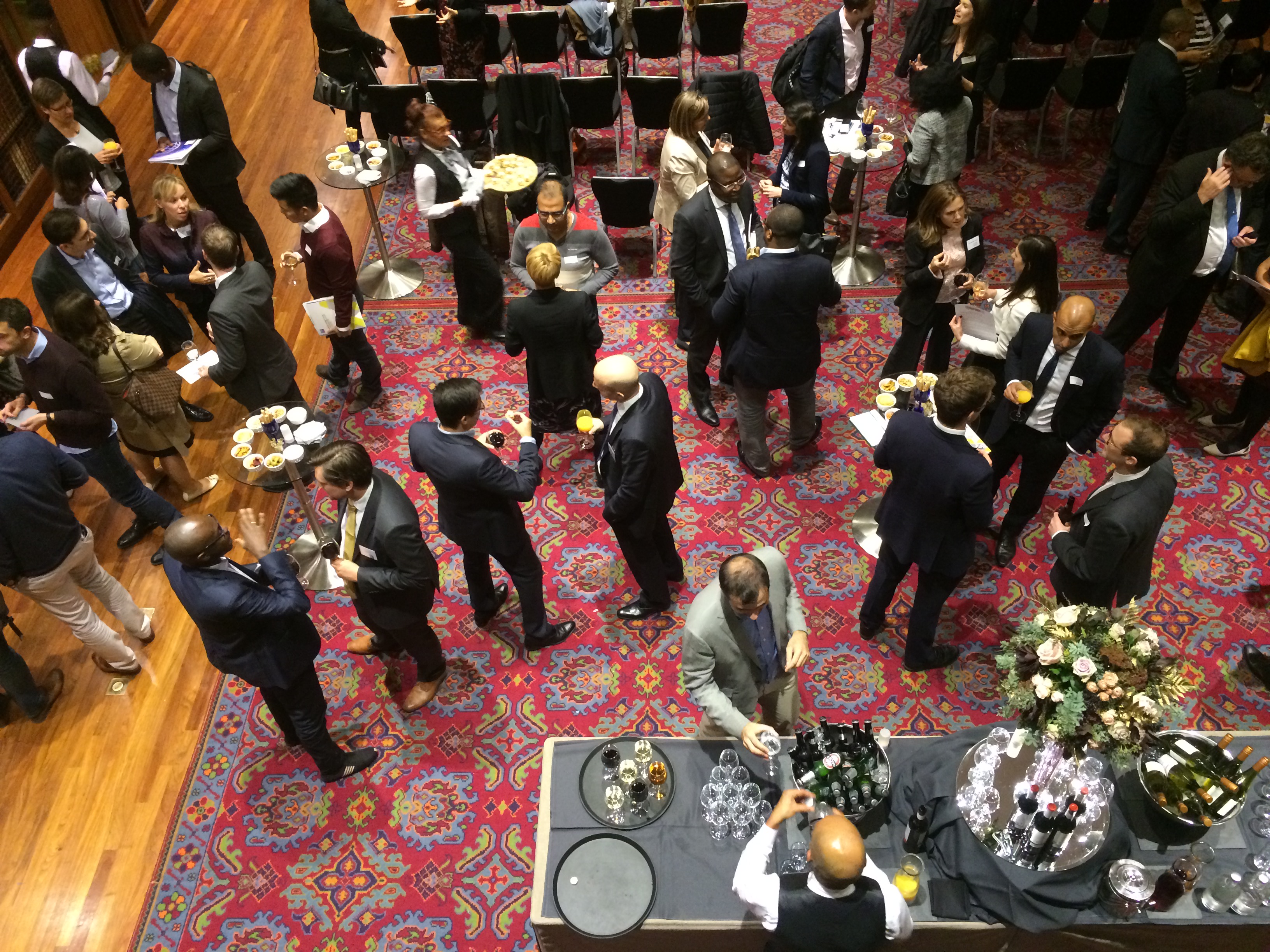 Turning challenges into positives
One of the words you will encounter most often to describe the Executive MBA is "challenge". Some class participants are on the lookout for a new professional challenge; others are surprised by how challenging this new environment can be. In both cases, EMBA participants learn how to embrace difficulties and turn any situation into an opportunity.
Marta Planinc, who graduated from the EMBA programme at IESE Business School (Spain) in 2019, discovered that "Being a student again brings with it all kinds of challenges, but above all, it forces you to make the most of your time, both personally and professionally." And Jacobo Domínguez-Blanco, IESE EMBA Class of 2018, describes this transformational experience as one that "takes you to a challenging and demanding place," which still feels like a family.
Forging a strong community
Professionals step off from their executive journeys having gained much more than business insights. They create an invaluable network with class participants, faculty members, and other alumni. Just as Susana Robledo, IEMBA alumna from the University of St.Gallen (Switzerland), managed to do.
"I would highlight we had an amazingly dynamic and motivated group of people and we formed a strong community that drove our journey at St.Gallen," Ms Robledo notes. "This was really one of the biggest take-outs of the programme for me because I learned as much from our teachers and experts as from my peers."
So, whether you are looking for a boost of managerial confidence, a powerful support community, or your new purpose in leadership – the Executive MBA world is full of alumni stories you will relate to. The EMBA is a welcoming home to everyone looking for growth.